Obviously, Dating is and has always been a vertical that guarantees to bring profit to marketers, it's one of the most stable niches in the industry. The question is: how to benefit from Dating on push ads?
In this article, our partners — RichAds ad network — will throw light on launching Dating ad campaigns on push ads. You'll learn how to make converting creatives, push ads advantages, best GEOs, and PRO tips for successful launches.
Stay tuned!
Push ads and Dating: why is it a match?
Before getting down to real tips and tricks, let's have a closer look at the notion of push ads and their compatibility with Dating offers.
To be concise, push ads are a type of native ads in affiliate marketing. It appears on a user's screen over other windows and resembles a private message or a notification from a website.

Why do they work well with Dating? There are several undisputable advantages of the format:
Personal approach. As mentioned before, such notifications look like direct messages, which is perfect for Dating. The thing is that it actually makes a user believe that this or that girl actually sent him a video or wants to chat.
Subscription to such ads is voluntary. It means that users will be more interested in your offer and don't mind getting notifications. What is more, it means that the users are real, no fraudulent traffic.
Affordable costs and no large budgets are required. The cost per click for such ads is not really high, only Tier 1 countries require a bit more investment, and you can test such offers without huge sums of money.
Large traffic volumes. Due to this you can quickly collect all the data necessary for optimization and get actual results as soon as possible.
Now you understand why push ads are worth your time and money, we'll explain how to make the most of them below, don't miss it.
Dating creatives: most converting approaches
Making creatives for Dating is dead easy if you understand what to appeal to, luckily, we're here to help with it. There are several things that you can use as a base when creating Dating ads.
Don't hesitate to apply proximity.

1. You can say that the girl lives nearby, even specify kilometers and show a notification mark from a popular app to make it look more credible.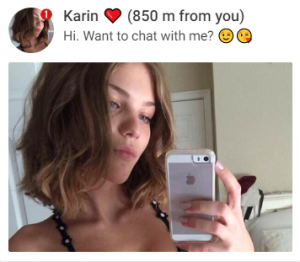 2. Make sure you use a personal approach.
Write the name of the girl on your creative, and use some messages like "are you free tonight" or "are you lonely", but don't use pics that are too perfect, they may seem unreal.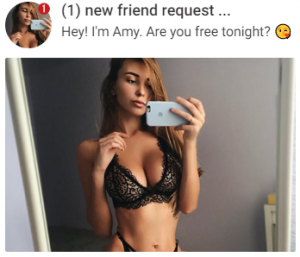 3. Remember about diversity.
Tastes differ, don't forget about it, so various types of girls will work — blondes, brunettes, redheads as well as slim, sporty or chubby. This way you will find out what actually converts for this or that offer.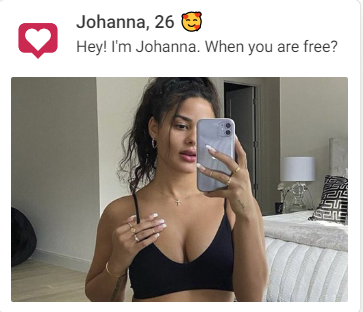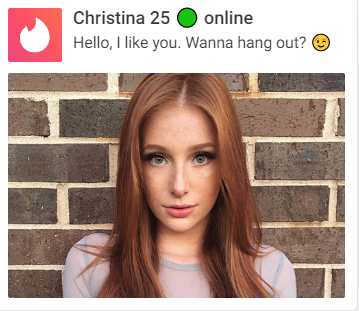 4. Intrigue a user by providing a teaser.
Give them a hot selfie, but not too intimate, they need to click to see more! Or use a video and audio icon to make them believe that there's a real message for them.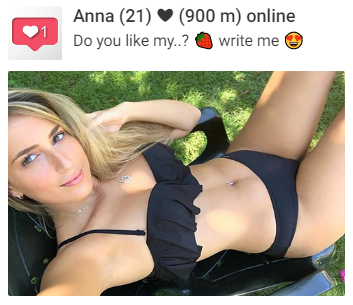 Important: Use at least 5-10 creatives to realize what your potential client actually craves. It's not enough to use 1-3 creatives, it will take a lot more time to find your target audience.
PRO tips to launch a successful Dating campaign
Our expertise shows that many newbies don't have exact steps to make a campaign actually bring profit and get a high ROI. Now we'll share some recommendations that are crucial to follow when launching Dating offers.
Stick to premium sources only. Those are carefully chosen sources that are bound to bring only high-quality traffic as they are already analyzed and are proven to show the best results during a long period of time.

Test New Subscribers together with the usual user base. This "New Subscribers" feature means that you target only a fresh audience who subscribed to push ads less than 7 days ago, so they are not really familiar with push ads yet. If you have two campaigns — one for usual users, and the other for new ones, your success is guaranteed as you'll have really nice volumes.

Set frequency cap. It means limiting the impressions of your ad per day, it's better to set 1 impression per user a day not to annoy your potential clients. Also don't forget to change creatives, as it's really strange to see that one and the same girl sends messages to you.

Remember about optimization. This is a key to a successful campaign, constant analysis helps to target only relevant people that are eager to test your offer and cut off traffic that doesn't work. That's why black- and whitelists along with Micro bidding need to become your companions.

Make use of Target CPA and Performance Mode. Those are the features that will simplify your daily routine. To put it simple, those algorithms do all the optimization for you automatically, you just need to set up targeting and settings, that's it. What's more, Performance mode doesn't require tracker usage, it'll automate black and whitelists daily even without conversion tracking.
Top GEOs for Dating ads from RichAds
We've highlighted the GEOs that will work best on Dating with push ads at RichAds this month and bring you conversions:
United States
France
Great Britain
Germany
Japan
China
Italy
Conclusion
If Dating is a universal vertical that guarantees high CR and income, why not test it right now? Needless to say that now you have all the necessary information to get started and be successful.
Go ahead — take offers from AdsEmpire and launch them at RichAds!